Culture and Cuisine in Almeria with Tina Taylor
30 Apr - 07 May 2022
Price
£950 pp all-inclusive package (Includes all meals and activities, not included flights and transfers)
For further information, details of the programme or to make a booking please contact Tina
Tel: 07946 377334
Email: tina@cookingandculture.com 
Join Tina for this special week of cultural immersion and Spanish cookery at our yoga venue in Almeria. Maybe you have been a guest on one of our yoga retreats and have wished to find out more about the area and what it has to offer, or maybe you would like to join us for a first time introduction to this unique area?
Tina's Spanish background, language, culinary skills and local knowledge offer you the opportunity to engage with the local culture in a very personal hands-on way. Each day will include activities and excursions to broaden your interest in all things Spanish, taking in local craft, music, food, wine and history. There are exclusive visits to local artisan studios and workshops, guided walks, mountain hikes in the neighbouring mountains and in the beautiful coastal Natural Park, Cabo de Gata.
Tina is a trained chef and three cookery sessions are included in the week, accessible to those with or without some knowledge – where both newbies and experts can leave having learnt to make some delicious Spanish dishes.
Soak up the pleasure of being hosted in a small group in the beautiful house and country estate. Tina's experience as one of the yoga venue's managers ensures a convivial, well run and welcoming experience, whether travelling with a friend or coming by yourself. The secluded countryside location, lush gardens, eco swimming pool and spacious accommodation provide the perfect setting for a relaxing yet stimulating week. The estate also benefits from being walking distance from the village of Nijar, an Andalusian 'pueblo blanco' steeped in history and famous for ceramics and carpets, produced by local artisans using ancient traditional methods.
There are no yoga sessions offered during this week, however you are welcome to use our yoga shala and equipment for personal practice if you wish.
Tina also takes private bookings for groups. For details and potential dates please get in touch.
Tina Taylor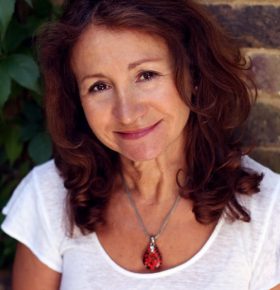 For further information, details of the programme or to make a booking please contact Tina
Tel: 07946 377334
Email: tina@cookingandculture.com