Flow to Freedom Yoga Retreat with Lisa Christensen
22 May - 29 May 2021
Prices 
TBC
Please contact me with any questions and enquiries.
0044 (0) 7836695213
Namaste
My vision for you on this retreat is for you to feel that you can do as little or as much as you want.
This is a week for you to :
Rest, Reflect, Restore, Heal, Explore, Breathe, Relax, Nurture and find you own peace and freedom.
Beginners are welcome
All sessions are optional
Remember this is completely your time.
It is useful to contact me if you want some help with a particular problem/issue ie:
Backache
Stress
Joint ache
Anxiety
Difficulty sleeping
Or any other (dis-eases)
This information is obviously confidential.
This week I will be offering an energising morning practice and a restorative relaxing late afternoon practice. We will explore the healing effects of chanting and meditation.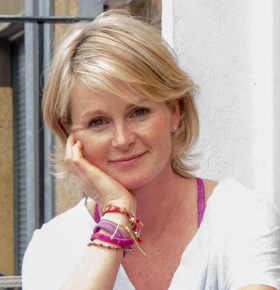 About Lisa:
I have a deep love of yoga which I hope to share with you on this beautiful retreat. For me, yoga is to love yourself, to open spaces in the body where we were once stuck, to free up the mind, and let go of all the unnecessary chatter in the mind. Yoga is to Nurture yourself and to allow yourself to be who you really are. I am an open and approachable person. As a yoga teacher, it is important that I get to know my students so that I can connect with what they really need. My yoga teaching style is slow but strong flow yoga. I love sequencing. I feel that when we flow from one pose to another, our practice can be a natural, organic and transformative experience. I am playful with my postures and think it is important to once in a while add a touch of humour to the practice. I have trained as a yoga teacher with the Inner Yoga Trust UK. Jenny Beeken has been my yoga teacher for many years. I also teach on the Inner Yoga teacher training course. I have been practising yoga for 25 years and have now been teaching for 10 years.
Please contact me with any questions and enquiries.
0044 (0) 7836695213
Namaste