Gentle Yoga with Liz Warrington
16 Sep - 23 Sep 2023
Enjoy a week of gentle yoga with Liz cultivating presence, peace and freedom through movement to feel more embodied and at one with how and who you are.
Be reminded of your intimate relationship with everything, noticing how the spine is freed and the body becomes light as you meet the earth, uncovering the natural breath. How the nervous system calms and stillness takes you beneath the habit of thinking.
The two 2-hour classes a day are suitable for everyone.
Liz uses a hands-on approach to invite the body to relax, release and reveal its dynamic vitality.
She has taught for 27 years, deeply inspired by the work of Vanda Scaravelli, and more recently Bonnie Bainbridge Cohen (Body-Mind Centring) along with a training in Biodynamic Craniosacral Therapy.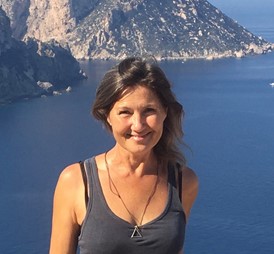 Prices
shared £965
single accommodation £ 1100
For more information or to make a booking please contact Liz at lizwarrington@hotmail.com