Heat Fitness with Juliette Cassidy
28 May - 04 Jun 2022
Price
Twin share: £895 each
Shared double: £895
Single occupancy for double or twin room £1195
Flights are not included. Flight transfers from Malaga with the group are £60pp  to include both ways.
To make an enquiry or to make a booking please contact Juliette on jules@heatfitness.co.uk 
The yoga offered on retreat will be a combination of vinyasa flow and yin, with breathwork and relaxation sessions, yoga nidra and a few low-impact fitness sessions. All our sessions are for beginners to intermediate practitioners with a focus on reconnecting with your body and breath.
Expect some awesome yoga every day, twice a day (and maybe a few fitness sessions – optional), plus a few excursions to secluded beaches and the local village for shopping and dinner.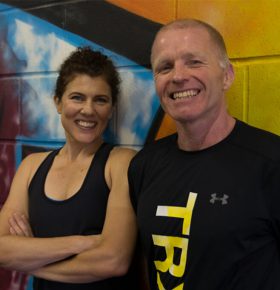 Juliette, with husband Jack, runs and owns Heat Fitness (www.heatfitness.co.uk) a yoga and fitness studio in Scotland. She teaches several classes, from hot yoga to vinyasa flow and yin. Juliette has 400 hours teaching qualifications in yoga and has worked full-time as a yoga teacher and fitness instructor for 20 years in both Australia and Scotland.