James Jewell in Almeria
28 Aug - 03 Sep 2021
Price options:
You book by paying a non-refundable deposit of 410 euros. 12-14 people maximum, then the second remaining fee as below, depending on whether you are sharing a room or not, will be payable approx. 3 months prior to the course.
Sharing twin room en-suite –  £565 pp
Single room en-suite  –  £650 
Prices include:
Accommodation
Breakfast, lunch and dinner (One evening meal not included on half day off- Choices to eat by beaches or in Nijar!)
Yoga mats, blocks, belts, bolsters and blankets
All teaching
 Flights, massages, alcohol, fizzy drinks, laundry and any other excursions whilst at retreat aren't included.
Please make sure sure you take out travel insurance on booking!
For further information email James on james@jamesjewell.org
Almeria yoga Retreat | James Jewell
A private Finca set within extensive gardens and trees. Yet a mere 20 min stroll to nearby white  Andalucian pueblo of Nijar. And 20/25 min drive to the Unesco protected coastal park of Cabo de Gata!
Whether you are a beginner or experienced; this Retreat, limited to a smaller group of 12-14 people maximum, is offered to meet you where you are.
Being away and resting from your normal routine, practicing yogic movement, stillness & contemplation and being more outdoors in nature, may help to give a fresh perspective and awareness on yourself and your life. You may prefer to take the week more as a retreat, with more silence and reflection during the free time. Or simply to just relax, restore and be on holiday!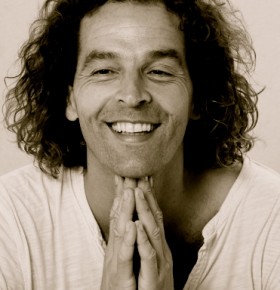 ABOUT JAMES
Wounded Healer & Teacher
I became ill in my early twenties for about 3 years. It was a very challenging period in my life, but out of it I found my vocation. Or it found me…..
The very things that healed me, I then went on to train in, to help others. I studied psychotherapy, nutrition, reflexology, yoga and a whole myriad of different Therapeutic massage techniques.
In 2004, I followed my heart and moved to Andalucia, Spain – seeking more of an outdoors climate, adventure, another language and culture…… and more mountains and sea in my life!
Now with over 25 years experience, I continue to work as a Teacher specialising in Yoga Retreats. And as a Bodywork therapist, working one to one with many local and international clients.