Revive and Restore with Amanda Bannister
30 Jul - 06 Aug 2022
Prices
£650 per person sharing twin/double
£725 single occupancy
Includes all yoga, workshops, accommodation and food but not flights, transfers or excursions.
Please contact Jane at the retreat to secure your space with a £200 deposit at huzvad@gmail.com
Take some time to recharge and focus on your own needs for a week. Whether you are a complete beginner to yoga or a seasoned yogi Amanda will provide a week to revive and restore your mind, body and spirit.
Each morning before breakfast there will be a dynamic practice to strengthen, energise and challenge each individual regardless of their ability. After breakfast students can enjoy the beautiful pool or take advantage of the various excursions.
In the afternoon there is the opportunity to join a workshop and restorative Yoga session before a nourishing and healthy dinner. We will explore breathing and meditation techniques throughout the week. Each student will have the opportunity to explore through yoga, massage, healthy food and all that the surrounding environment offers, to recharge and have some important healing space.
Students can also book aromatherapy, foot massage with reflexology points or one to one
Yoga sessions on request and at additional cost.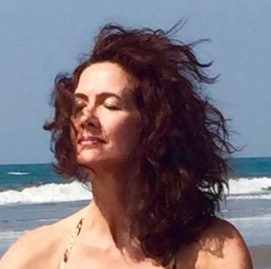 Amanda initially trained with the British Wheel of Yoga and teaches Hatha, Ashtanga and Restorative Yoga, with over 20 years of body work experience.
Amanda is a member of the British Wheel of Yoga and the International Federation of Professional Aromatherapists. She has trained in many traditions of Yoga and body work and aims to bring all that she has learned to offer a retreat which can support and accommodate each individual who joins her in this beautiful unspoilt venue.
Please contact Jane at the retreat to secure your space with a £200 deposit at huzvad@gmail.com