SOUL SOURCE RETREAT ~ An early Autumn retreat with Tanja Mickwitz
09 Sep - 16 Sep 2023
SOULFUL ~ creative and inspiring practices to align with your soul
SACRED ~ create a sacred pause in life to invite greater connection in all ways
RETREAT ~ take time to reflect and contemplate… time out to move within
Join Tanja for an early autumn retreat at spectacular Finca del Alamo in Almeria, southern Spain. This week will be an opportunity to embrace the light and fill yourself up with soul nourishment. We will move through a full spectrum of yogic practices to nurture deep inner connection including creative flow with mindful alignment, mantra, mudra, pranayama, meditation, yoga nidra and restorative yoga. Yogic philosophy and inspiration will be woven through the practices with opportunity for reflection and contemplation. Each day will begin with practice before breakfast and there will be a second practice before dinner. Days will be free for relaxing in the tranquil surroundings, visits to the beach or other local excursions. There will be one day with no yoga to provide an opportunity to rest (lie in!) or make longer trips.
The retreat is open to all levels of practitioner.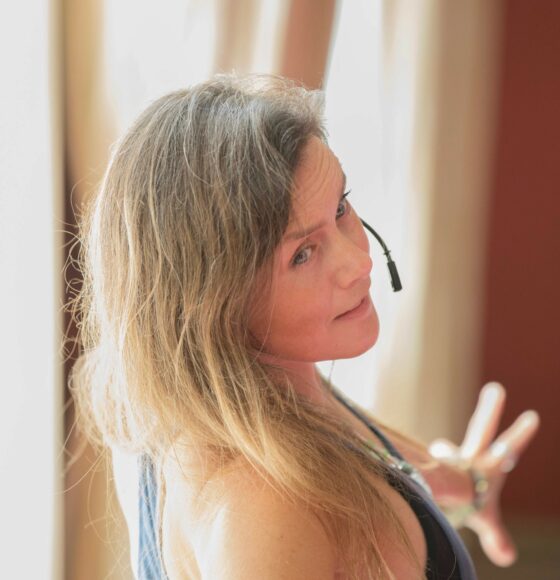 Known for her authentic voice and speaking from the heart Tanja weaves yogic principles and life understanding into a journey of creative flow and intelligently progressed asana.
Her Soulful Vinyasa classes serve as an inspiration and support for life, with asana as the playground and metaphor. Tanja creates a nurturing space for exploration of the internal landscape and inner growth whilst challenging the physical edge with a safely led dynamic practice. Tanja is also an engaging storyteller, astrologer, and tarot reader which complements her yoga teaching.
In addition to being one of the senior teachers at East of Eden and Triyoga, Tanja is a lead Teacher Trainer with Rasa Yoga and leads Yoga Teacher Trainings at East of Eden.
BOOKINGS & PAYMENT
Shared twin / double ensuite room £1095 per person
Single occupancy room £1245 per person
An initial deposit of £400 (shared) / £450 (single) will secure your booking, the balance or full payment will be due 10 weeks prior to the retreat.
Prices include all yoga, accommodation and three meals a day, apart from one dinner.
For further information or to make a booking please contact Tanja
FaceBook:  Tanja Mickwitz Yoga
Instagram: tanjamickwitz
Twitter:   @YoginiTanja
Mobile:       +44 7775 653 228