Summer yoga and mindfulness retreat with Isabell Britsch
17 Jun - 24 Jun 2023
Isabell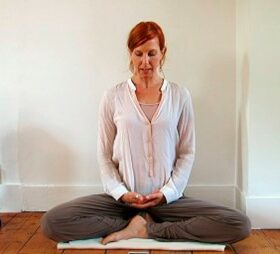 Isabell started her teaching journey in 2009 and now teaches yoga, mindfulness and meditation at a senior level. She also trains new yoga and meditation teachers.
Her flowing vinyasa yoga classes interweave yoga philosophy and thoughts on the psychology of the mind with intelligent, imaginative (and often somewhat unusual) fun sequences. Connection to the breath, attention to alignment, and encouragement to develop clarity and awareness off the mat are integral to her teaching.
Isabell's mindfulness and meditation teaching is influenced by her long standing Vipassana and mindfulness practice. Classes and courses cover a range of subjects including mindfulness, self-compassion, resilience, eastern philosophy, modern psychology, neuroscience and more.
Isabell's teaching is inclusive, and infused by warmth, care and humour.