Wild and Free Retreat with Carol Macartney
27 Aug - 31 Aug 2021
A get away from it all retreat for yogis, walkers, wild swimmers, cyclists and lovers of the great outdoors!
Woodland walks and wild swimming will add to the flavour of this fabulous collaboration between Huzur Vadisi and myself, a relationship and deep friendship that spans many years. This is the latest venue to be added to the Huzur Vadisi menu and promises to be the perfect place to unwind, kick back and enjoy some "you" time.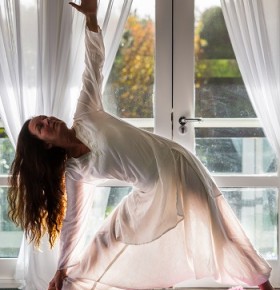 I am committed to providing nurturing and loving yoga instruction to the highest standard through a plethora of experience spanning thirty years.
Yoga for me is a way of life, a way to share and a way to serve.
Neem Karoli Baba, known to his followers as Maharajji used to say "Love everyone, feed everyone" I love this!
I hope to love everyone and to feed everyone through my teaching and am deeply grateful to all the teachers and students that I have been blessed to know along this path.