Yoga and Mindfulness with Isabell Britsch
02 Jul - 09 Jul 2021
Prices TBC
For questions or to reserve a place please contact:
Explore your practice, let the mind settle and let beautiful natural surroundings ease your heart.
Each morning will begin with pranayama and a short sit before moving into an invigorating, creatively sequenced vinyasa flow practice. The late afternoon sessions will be slow, nurturing and calming yin and restorative sessions, closing with a longer seated meditation. Sessions will include some philosophy or scientific background every day to inspire reflection or discussion.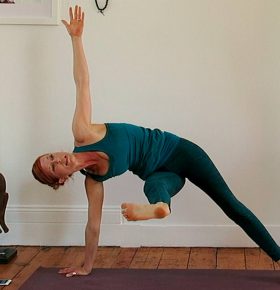 Isabell
Isabell has been teaching since 2009. She trained with Yogacampus and holds British Wheel of Yoga and Yoga Alliance accreditation. In her ongoing advanced training, her main influences are Richard Freeman, Doug Keller and Rod Stryker. She has also trained in Yin Yoga with Sarah Powers and Mindfulness with Karen Atkinson.
Isabell teaches vinyasa flow, yin yoga, mindfulness and meditation privately and at studios around London at a senior level. She also trains new teachers.
Her vinyasa classes explore ever changing, imaginative, challenging and fun sequences.
Isabell's meditation and mindfulness classes draw from her background in Vipassana meditation, and mindfulness and self-compassion training.
She leads several retreats in the UK and abroad each year.
For questions or to reserve a place please contact: