A yoga retreat on the stunning turquoise coast with Tami Hafzalla YOAS
28 Aug - 04 Sep 2023
Daily programme
Each day will begin with a two hour yoga class in the spacious and fully equipped yoga shala, set amidst the olive trees and vines. The morning class will include asana, meditation and pranayama. Gently opening the body and attuning the mind to the breath, the class will slowly move and build into a flowing and dynamic sequence, always incorporating the cultivation of awareness, physical alignment and breath. The classes will be suitable for all levels and yoga experience.
There will be time set aside in the day to explore and take in the stunning beauty of the surroundings. The group will meet again in the late afternoon for a second yoga session which will be a more gentle class for one and a half hours. Classes will begin on the morning of Monday 15 July and there will be one yoga-free day during the week.
Sleeping in a comfortable spacious nomadic yurt, from which you can roll back the roof to view the night stars, practising yoga in a beautiful outdoor shala, swimming in a natural stone pool and eating truly delicious vegetarian food, you cannot leave here feeling anything but refreshed, rejuvenated and deeply relaxed.
Tami Hafzalla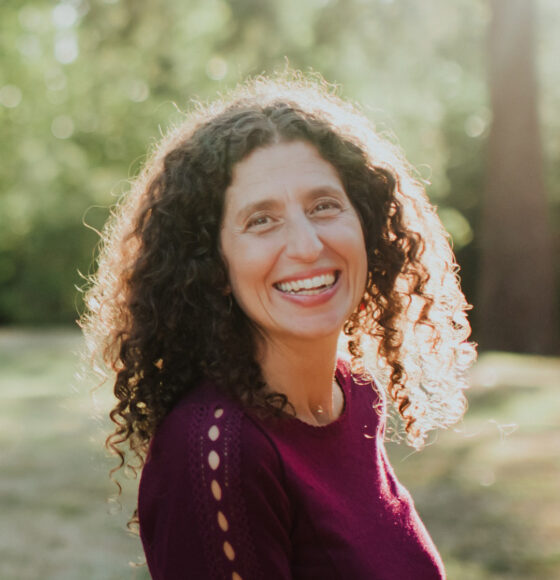 It is in the spirit of bhakti/devotion that Tami approaches her yoga practice & teaching.
Yoga is the path in which Tami has nourished and enlivened her body, heart and mind. This practice offers space & time to connect to subtle energy, peaceful essence, ultimately to divine consciousness and to love.
Tami has studied extensively in India, Australia, Europe and the U.S. She began teaching in 2000 and draws most from her classical training in Ashtanga, Iyengar, Viniyoga and Ayurveda. She currently finds inspiration by attending retreats offered by her teacher, Clive Sheridan.
With gratitude and joy Tami shares yoga. She creates an environment that is kind and welcoming so that all are deeply nourished as they expand awareness and connect to inner wisdom. Her artfully sequenced classes are at once strength building and nurturing. Tami shares insightful, relevant and practical tools from Yoga and Ayurveda for modern day living. Her hands on adjustments are skillful and intuitive.
She is based in Seattle, USA and teaches classes, workshops, co directs her teacher trainings & routinely offers retreats worldwide. Additionally she teaches pre-natal yoga, serves as a labour support doula and is an Ayurvedic wellness counselor.
Tami's greatest teacher is her son Indi. He has reflected profound love, patience and the preciousness of the moment.
Costs
Sharing a twin or double yurt £795
Single occupancy yurt £895
Single occupancy yurt en-suite £995
All prices are per person
Includes:
Accommodation
Three delicious meals each day
Daily meditation and yoga classes (apart from one yoga-free day)
Not included:
Flights, transfers and excursions
A 50% non-refundable deposit is required on booking and the balance is due 6 weeks before you travel.
To book please contact:
Telephone: +44(0)20 7733 2996
Or find more information on the Yoga on a Shoestring website:
A yoga retreat on the turquoise coast : YOAS – Yoga on a Shoestring