Hatha Yoga with Lyn Core
29 Aug - 05 Sep 2021
Price:
£725 for single yurt
£650 for twin or double yurt
Not included:  Airfares, transfers, excursions
For more information or to book your place contact Rowan on huzvad@gmail.com
About the programme
There will be two yoga classes per day, and on the day of the optional excursion, a short earlier morning practice.
Classes will include asana, breath work, mudra, relaxation and meditation.
There will be a degree of progression throughout the week, though the emphasis will be on finding the right level for individual bodies, being kind and patient with oneself.
If you haven't been on yoga retreat before, it is surprising just how much the body responds by simply being present in the moment, with more time to relax, and taking regular classes each day.
We shall also explore being in the beautiful nature setting, with mindful walking and other related practices.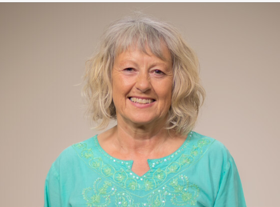 About Lyn
Lyn first started taking groups to Huzur Vadisi in 2000 and has been on many occasions since that time.  She qualified as a yoga teacher with The British Wheel of Yoga in 1994 and since then became a Diploma Yoga Tutor, training many yoga teachers over a period of 16 years.
You will find Lyn's classes on the international yoga platform of EkhartYoga.
She is an Interfaith Minister, having been ordained with OneSpirit Interfaith Foundation in 2013.
Her way of expressing herself in the world is very much around healing and energy work.