Yin/Yang Yoga with Alison Fuller
25 Sep - 02 Oct 2023
Daily programme
Each day will begin with 1.5 hour yoga class in the spacious and fully equipped yoga Shala set amidst olive trees and vines. Morning class will include asana, meditation and pranayama. We will be gently opening the body and attuning the mind and breath. The class will slowly move  into a flowing, dynamic sequence always incorporating the cultivation of awareness, physical alignment and breath. The evening class will also be 1.5 hours, this time incorporating our Yin nature. Yin is a slow, deep, still practice, cultivating mindfulness and quiet internal space. The theme of the week will be 'Balancing the Chakras'. We will work on a different Chakra (energy center) each day, bringing together both the Yin and Yang elements by passively holding yoga poses with more dynamic sequences. Yin and Yang are the concepts which describe the two relative qualities present in everything.
Classes will begin in the evening of Monday 25th September and there will be one yoga-free day during the week to allow us some time to potentially go sailing.
Sleeping accommodation is in a comfortable spacious Turkish nomadic yurt, from which you can roll back the roof to view the night stars. You can also swim in a natural stone pool and eat truly delicious vegetarian food.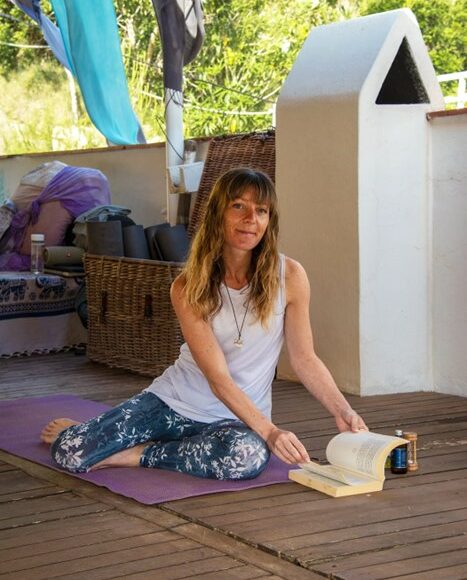 Prices
Yurt accommodation private £995
Yurt accommodation sharing between 2 £870 per person
Yurt ensuite private £1295
Yurt ensuite shared £1045
Safari Tent £995
Deposit
20% deposit collected at the time of booking, with the remaining balance due no later than 6 weeks before departure.
Monthly payment plans can be arranged
Included
Twice daily yoga/meditation – Yin/Yang yoga
3 healthy vegetarian meals a day
Yurt accommodation (other accommodations also available such as a cabin, summer house and safari tent).
A hike around the Huzur Valley aka 'Peaceful Valley'
Excluded
Flights to/from Dalaman – these are reasonably priced with airlines such as Easyjet, Thomson, Monarch, Pegasus, Thomas Cook and Turkish airlines. The flight is approximately 4 hours.
Airport transfers – the transfer time to Huzur Valley is 45 mins from the airport or 15 minutes from Gocek if you arrive over the weekend and spend some time there. Airport transfers can be arranged for around £20 each way.
12 island boat tour including lunch TBC
Contact Alison for further information or to book
Whatsapp Alison on 07534433799