Yin Yang Yoga with Gayatri
21 Aug - 28 Aug 2023
Daily programme
Each day will begin with a 1.5-hour yoga class in the spacious and fully equipped yoga shala, set amidst olive trees and vines. Morning class will include asana, meditation and pranayama. We will be gently opening the body and attuning the mind to the breath. The class will slowly move and build into a flowing and dynamic sequence, always incorporating the cultivation of awareness, physical alignment, and breath. The classes will be suitable for all levels and yoga experience.
There will be time set aside in the day to explore and take in the stunning beauty of the surroundings. The group will meet again in the late afternoon for a second yoga session which will be a gentler class for an hour. Classes will begin in the evening of Monday 21 August and there will be one yoga-free day during the week.
Sleeping accommodation is in a comfortable spacious Turkish nomadic yurt, from which you can roll back the roof to view the night stars. We will be practising yoga in a beautiful outdoor shala. You can swim in a natural stone pool and eat truly delicious vegetarian food. The experience will leave you refreshed, rejuvenated and deeply relaxed.
Gayatri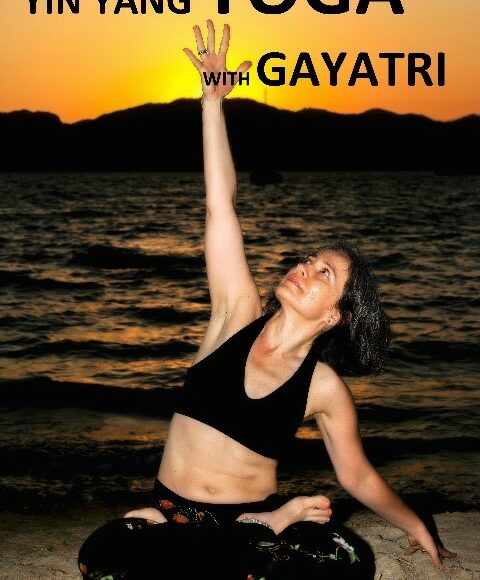 I was born in Istanbul, Turkey. I started to practising yoga in 2005 to help me manage back problems I had from working with computers many years before that.
​
My first teacher was a very special person who showed me that yoga is there for everyone, no matter how old you might be or what kind of body shape and condition you might have. After practising regularly for a number of years, I studied with a lovely Dutch teacher in South Korea who really helped develop my confidence and understanding of how, with a little perseverance, anyone can benefit from yoga. Later, I received further training from a teacher of the Bihar School of yoga while I lived in Kolkata, India. She taught me how yoga gives people happiness. I then did my formal training to become a yoga teacher at Shivananda Ashram in Kerala, India in 2011.
Since 2011 I have been in the UK and have taught yoga in different places.
​I completed a Yoga Therapy Diploma course with Yogacampus in 2021 in London.
Costs
£700.00pp twin/double, triple yurt (2 yurts available)
£800.00pp single yurt
£900.00pp en-suite yurt (single or double), 2 yurts available
Includes:
Accommodation
Three delicious meals each day
Daily meditation and yoga classes (apart from one yoga-free day)
Not included:
Flights, transfers and excursions
A £150 non-refundable deposit is required on booking and the balance is due 8 weeks before you travel.
For further information please contact
Telephone: +44(0)7501469278 or email gulcinxyz@yahoo.com
https://www.facebook.com/gayatri2014