Retreat to Iceland with Claire Elizabeth
22 Nov - 27 Nov 2021
Prices:
Sharing a two bedroom cabin with shared bathroom : £1,650
Single occupancy : £1,850 (having a two floor cabin to yourself) Limited Availability.
Non Yoga Partners Welcome
Contact: Claire Harding 
Mobile: 07710422761
This unique retreat consists of 5 days and nights in the heavenly location of Iceland's northern Troll Peninsula.  You will find yourself immersed in a programme of Hatha and Restorative Yoga which will connect you with the magical surroundings, stay in gorgeous Scandi style cabins, enjoy incredible food and feel totally taken care of. Not to be missed is the whale watching boat trip, dipping in the natural hot springs, viewing the most incredible waterfalls and with a little luck, experiencing the phenomenal Northern Lights right outside your cosy place to stay.
The yoga will have a theme running through the sessions, so that you will feel you are on an inner journey of your own.  Practice takes place in the purpose built yoga shala, looking out on to the surrounding snow-clad mountains.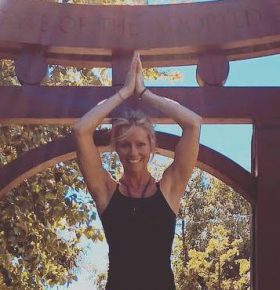 Claire considers how yoga affects our lives in so many ways, and brings these intentions onto the mat in her own practice and wholeheartedly into her teaching. Her desire is that everyone can benefit greatly from their own yoga practice; from moving well, breathing well and having some of the ideas from deeper yoga philosophy trickle into their practice. Her teaching style is a combination of the strong Hatha training received during her level 4 certification/300hr TT with the BWY (British Wheel of Yoga) and her love of movement and vinyasa yoga.
Claire has a growing interest in yoga philosophy and traditional teachings and often threads ideas from this study throughout her class development. She takes great pleasure in seeing how yoga can deeply change peoples' lives.  Witnessing her students grow in confidence and develop an understanding of self-care is what helps Claire strive to keep searching for fresh ways to inspire her students within their yoga practice and journey.
Contact: Claire Harding
Mobile: 07710422761