Presence and Awareness Retreat with Jodi Evans
01 Jul - 08 Jul 2023
Through this week our practice will be focused on exploring the nature of our reality as awareness itself, or the nature of being aware.
All of our suffering consists of a resistance to what is present or a seeking for that which is not present. With a greater understanding that we are that which is aware of our experience, we are able to disentangle from its content and recognise our natural condition to be this ever present, open, empty, resistance-less and inherently peaceful presence of awareness.
Initially, this state of being aware is a place we take refuge in from time to time, back and forth lost in experience again and again. But through specific asana, pranayama, mantra and meditation, we come to recognise it as who we are and the interrelatedness and inseparability of all things unfold, presenting a way to regain the soaring joy and unlimited potential at the heart of our being.
Jodi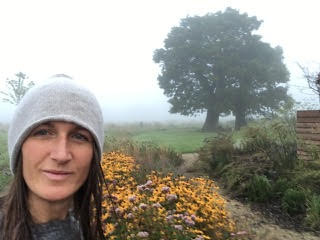 Jodi has been practicing yoga for more than 25 years and teaching for 17. Her initial training with Lesley Isaacson through the British Wheel of Yoga introduced her to the teachings of Sri T. Krishnamacharya, underpinning her approach to yoga as a healing practice. Jodi has since gone onto to study with several revered teachers, including learning to teach heart centred meditation techniques from the background of Kashmir Shaivism with Sally Kempton and has taken several Para Yoga master trainings with YogaRupa Rod Stryker and Tania Boigenzhan. Inspired by the ancient philosophies of Yoga, Tantra and Ayurveda, the therapeutic qualities of this potent practice remain at the heart of Jodi's practice and teaching and she also works as a qualified Yoga Therapist in her Private Studio in Great London.
Jodi teaches with a compassionate and light hearted attitude, weaving ancient philosophies into a modern world. She encourages students to practice within their current abilities opening them up to a deeper level of awareness and transformation on and off the mat.
Price
Twin Ensuite – Early Bird £795 before 30th April, £845 After
Single Ensuite – Early bird £925 before 30th April, £975 After.
Non Refundable Deposit due to secure a space.
Travel Insurance is essential as bookings are non-refundable and non-transferable.
Included
Accommodation
Brunch and Dinner
Unlimited Fruit and Tea
Twice Daily Yoga and Mediation
Not Included
Flights
Transfers
Insurance
Excursions
Contact Jodi on: