Nourishing New Year Yoga Retreat
30 Dec - 02 Jan 2023
Retreat programme
Each day Lila will offer morning and evening yoga classes. Mornings will begin with mantra meditation followed by an energising yoga asana and pranayama practice. Later in the day there will be a more relaxing and restorative class to ease you into your evening.
After morning yoga and breakfast there will be the opportunity to explore, head out for a walk, take a dip in the wild swimming lake, have a sauna or simply relax.
On New Year's eve there will be a special dinner and a celebratory gathering around the bonfire. On New Year's morning there will be a post yoga dip in the swimming lake for the brave followed by breakfast and a long walk.
Arrival time on Friday 30 December is from 4pm onwards. The first yoga class will be at 5.30pm. The retreat will finish at 10am after a hearty breakfast on Monday 2 January.
Lila is a certified Senior Yoga Teacher with Yoga Alliance and founder of Yoga Prema.
She has been practicing yoga for 20 years, teaching full-time since 2001, received advanced level certification from Sivananda in 2004 and in 2007 was given the blessing to teach yoga teachers as a principal teacher within the Sivananda Yoga Organisation.
Lila has spent the best part of eight years living in yoga ashrams and centres in India and Canada, being fully immersed in a yogic life of service, study, practice and teaching yoga to students from across the world.
Lila has trained extensively with various schools including Sivananda (Hatha, Raja, Karma, Jnana and Bhakti Yoga), Krishnamacharya (Vedic Chanting/Sanskrit) and Usha Devi (Iyengar Yoga). As a result of years of practice, study and embracing yoga as a way of life, Lila is inspired to share the wisdom and joy of yoga from the heart. Lila spends regular periods of time in India studying and deepening her own practice. She has a highly individual and sensitive approach which resonates deeply with her students.
Based in the South West of England, Lila teaches weekly yoga classes, workshops, meditation and yogic study courses, international yoga retreats and yoga teacher training in India, London and Italy.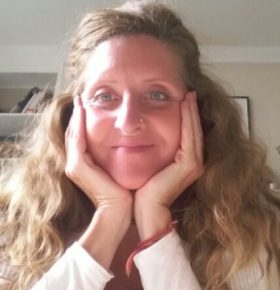 Costs
Accommodation options:
Twin or double room: £695
Single 0ccupancy room: £795

All room rates are per person & include all meals, accommodation & yoga
A 50% non-refundable deposit is required on booking and the balance is due 6 weeks before you travel
For further information please contact Wendy on:
Telephone: +44(0)20 7733 2996