Nourishing yoga retreat in nature with Ceri Lee
11 Mar - 14 Mar 2022
Costs
Accommodation options:
Triple room: £595
Twin or double room: £625
Single 0ccupancy room: £725

All room rates are per person & include all meals, accommodation & yoga
A 50% non-refundable deposit is required on booking and the balance is due 6 weeks before you travel.
To book your place please contact Yoga on A Shoestring:
Telephone: +44(0)20 7733 2996
The daily programme
There will be two yoga classes each day with Ceri. Mornings will begin with a quiet meditation and gentle pranayama followed by an energising yoga asana practice. In the evenings there will be a shorter relaxing restorative yoga class to ease you into your evening.
Each day after morning yoga and breakfast there will be the opportunity to explore, take a dip in the wild swimming pool, have a sauna or simply relax.
Arrival time on Friday 11 March is from 4pm onwards. The first yoga session will be at 5.30pm. The weekend will finish at 10am on Monday 14 March, after breakfast.
Ceri Lee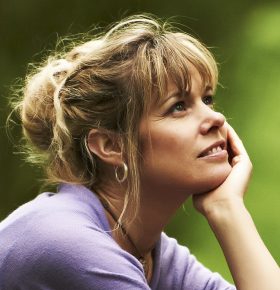 Ceri has been teaching yoga professionally since 2001 and has students all over the world, ranging from elite sports professionals to those with severe health conditions.  She is passionate about offering yoga that is accessible to all, and her adaptable teaching style is directly influenced by her certified remedial training with Yoga for Health Foundation, through to advanced yoga qualifications in Sivananda Yoga.
Yoga classes may vary in style and content, yet each are Hatha based, incorporating a balance of breath focus, asana (posture), and relaxation. Ceri intricately weaves breathwork and mindfulness into each session, which act as powerful tools to heal the mind and body. As a qualified Reiki practitioner, she also works energetically throughout the yoga practice to release blockages so that energy flows and vitality is restored. Ceri's experience demonstrates that, as well as a toned, strong, and supple body, the combination of a mindful yet physically challenging yoga practice is likely to produce, if practised regularly, a profound sense of balance, clarity, and peace.
Based in North Wales, Ceri owns and runs the Yoga Light Centre in Ruthin, a sanctuary providing yoga for health, peace of mind and reconnection to the authentic self. With a yoga studio and Airbnb self-contained apartment, it is from here that she offers both studio based and online yoga classes, as well as bespoke wellness packages for guests.
To book your place please contact Yoga on A Shoestring:
Telephone: +44(0)20 7733 2996