Relax and Restore in Wales with James Jewell
01 Oct - 04 Oct 2021
Your Investment:
This is a small retreat with 12 people maximum (This may change depending on Covid restrictions)
You book by paying a first non-refundable deposit 
Then a second payment 3 months before the retreat of….
£485 pounds each for sharing a twin/double rooms en-suite.
 £545 pounds each for single rooms.
This includes all yoga, bedroom, use of the whole area and it's facilities,
Plus all food, created by local chefs using ingredients that are locally sourced and seasonal.
Large Brunch, teatime (fruit, nuts, dried fruits, bread/cheese etc), 3 course dinner (2 dinners to include local fresh fish for those who'd like it!)
Transfers, alcohol, fizzy drinks, massages, laundry and any other excursions or car/bike rentals whilst at retreat aren't included.
It is requested for Personal Travel Insurance to be purchased on booking of this Retreat.
For further information email James on james@jamesjewell.org
Or visit the website on: Wales UK Retreat | James Jewell
"Only the shuffle of the breeze and the tender murmur of the stream"
A long weekend to relax and restore – within a perfect combination of beautiful location, great facilities, and accessibility, set amidst rolling hills of rural Wales.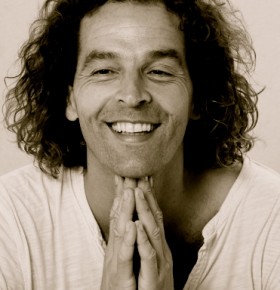 ABOUT JAMES
Wounded Healer & Teacher
I became ill in my early twenties for about 3 years. It was a very challenging period in my life, but out of it I found my vocation. Or it found me…..
The very things that healed me, I then went on to train in, to help others. I studied psychotherapy, nutrition, reflexology, yoga and a whole myriad of different Therapeutic massage techniques.
In 2004, I followed my heart and moved to Andalucia, Spain – seeking more of an outdoors climate, adventure, another language and culture…… and more mountains and sea in my life!
Now with over 25 years experience, I continue to work as a Teacher specialising in Yoga Retreats. And as a Bodywork therapist, working one to one with many local and international clients.