A peaceful week of yoga & sunshine with Kate McKenzie YOAS Yoga Retreats
24 Aug - 31 Aug 2024
Retreat programme
Kate will offer two yoga classes each day. The morning class will offer meditation, pranayama and a flowing asana class to gently open the body and attune the mind to the breath. Allowing space for the body and mind to expand, strengthen and feel lighter.
There will be time set aside in the day to take in the stunning beauty of the surroundings, relax by the pool, head off to the beach or take a walk.
The group will meet again in the late afternoon for a more relaxing and restorative practice. The classes will be suitable for all levels and yoga experience. There will be one yoga free day and no yoga on travel days.
Things to do
Between morning and evening yoga classes there is plenty of time to relax by the natural swimming pool or take a massage with a local therapist.
Or you can head off to the beach for a day. There are sandy, secluded and unspoiled beaches to be found within a 30 minute drive away. Parasols and a picnic can be provided for a day out swimming and sunbathing.
If you want to explore the area on foot there are many scenic walks to the local village of Nijar, perfect for a drink al fresco in a picturesque setting. For more of an adventure you can walk up to the mountain village of Huebro via the Ruta del Agua, following the spring-fed river to the pool at the source of the water where you can have a refreshing swim!
The city of Almeria is just half an hour away with an impressive cathedral and the 10th century Alcazabar, a fortified complex within Almeria city and the largest Muslim fortress in Spain.
Kate McKenzie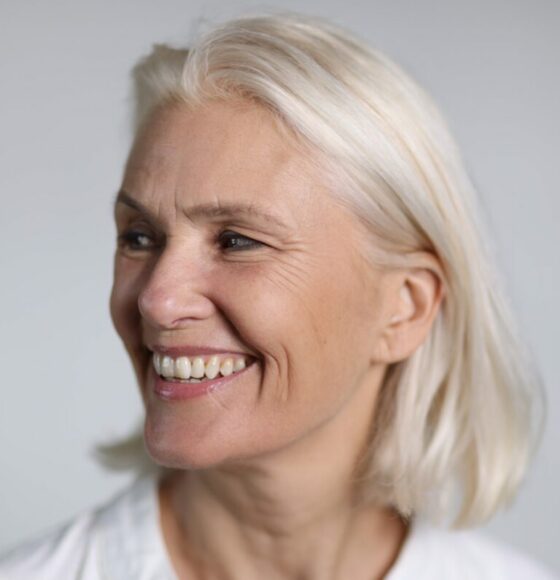 Kate McKenzie has been practicing various forms of yoga all her adult life. She trained in Sivananda and Kundalini yoga and has continued to study flowing forms, Iyengar and Yin Yoga.
She is passionate about creativity and well-being and her experience as a performer informs her approach. Her workshops aim to be both fun-filled and sacred, exploring the connection between breath, free movement, the poses, mantra, healing sound and chakra awareness in order to live with more inspiration, balance and self-awareness.
Kate has lead "Mantra Choirs" for fun singing and improvising in groups to free body, sound and soul. Other training includes massage, Reiki, First Nature voice, Indian Rag and Life Coaching.
Kate offers the online yoga and sound healing courses called 'Living Your Heartsong'.
Costs
Double or twin room en-suite – £975
Single occupancy room en-suite – £1075
Prices are per person
Includes:
Accommodation
Three vegetarian meals each day
Daily meditation and yoga classes (apart from one yoga free day and no yoga on travel days)
Not included:
Airport transfers
Dinner out at a local restaurant one evening
Optional day-trip and other excursions
Massage treatments
A 50% non-refundable deposit is required on booking and the balance is due 6 weeks before you travel.
For further information please contact Wendy on
Telephone: +44(0)20 7733 2996