Amanda Mackenzie – SOL TO SOUL RETREAT
21 Sep - 28 Sep 2024
Amanda is thrilled to welcome you to this soul nourishing retreat, catching the end of the summer sun; the warm Spanish Sol.
The full dimensions of yogic practices are offered on retreat with time to dive deep within with preparatory, warming, progressive asana, finding challenge, open to fun to mindful, fluid flow. Also you can expect mantra, mudra, pranayama, yoga nidra, and meditation. Morning practices will be energising, dynamic and flowing, with late afternoons more soothing, slower and soulful.
Yogic and life philosophy is harmoniously blended throughout the week, taking us all on a journey from the physical feel of the sun on our skin to the subtle experience of soulful essence that flows within us all.
All levels of yoga practitioners are welcome to join and retreat together.
Amanda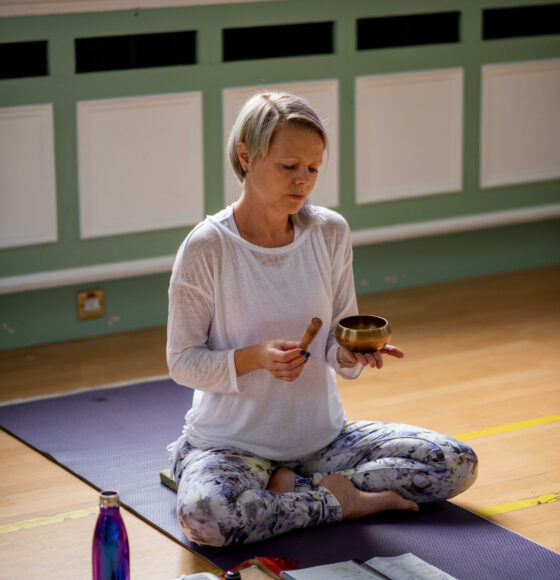 With a 23 year yoga practice and teaching full time around Greater West London for 16 years Amanda is passionate about making yoga fully accessible. This will be her sixth retreat and understands fully the role of being a retreat space holder so all attendees get what they desire and need from a retreat.
She has specialised over those years being a Yoga for the Special Child licensed practitioner and holding an Adaptive Yoga space for students with any/all disabilities or challenges in her community for approximately 14 years.  These offerings with yoga classes from beginners, pregnancy, stronger practices, as well as pranayama and meditation classes allows Amanda to weave her experience throughout each class to allow each student to find their own challenge, fulfilling their own needs and allowing the philosophical teachings to to be received by all.
Amanda believes and knows yoga to be a beautiful empowering, life affirming practice, and together with being a holistic life coach loves nothing more to witness student blossom, grow and to live in better alignment with the truth of their heart and soul.
SOL TO SOUL RETREAT
Shared twin or double room ensuite pp £1050
Single occupancy twin or double room pp £1150
Non-refundable deposit £250, balance due 8 weeks before retreat.
These prices include 7 nights accommodation / three nourishing meals each day / twice daily yoga (no late afternoon practice or dinner on day of excursion).
Amanda welcomes your enquiries and/or deposits:
Email: Amanda@yogaromauk.com
Insta: amandayogalifecoach
Facebook: Yogaroma Uxbridge
https://www.facebook.com/AmandaMackenzieYogaroma
01895 811480