Spanish Sun and Self Care Yoga Retreat with Claire Miller & Kate Knowles
29 Jun - 06 Jul 2024
Claire Miller and Kate Knowles are delighted to be arranging a retreat to Almeria in 2024.
If you've never been on a yoga retreat this is the perfect opportunity to give it a go.  Or if you've been on a retreat before this is an ideal chance to go somewhere new.
A yoga retreat is different from a regular holiday. A group of like minded people join together to share yoga, delicious food, time in nature, new experiences, mutual support, connection and one another's company.
Self Care is easy to overlook so we will be including plenty of techniques that you can take home with you.  We are scheduling in plenty of down time to rest and relax in the beautiful surroundings. Twice daily yoga sessions, plus occasional workshops will be available, along with the option of a day at the beach. A variety of yoga sessions will be offered depending on the requirements of everyone attending – if you're a beginner there will be plenty for you to enjoy !
Kate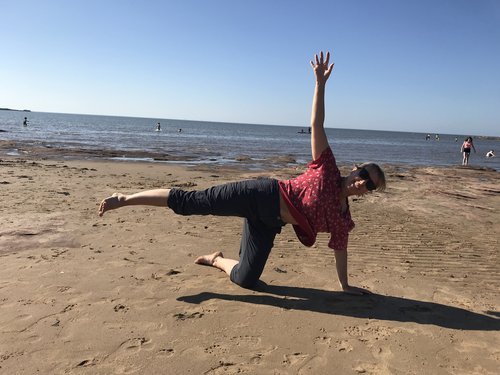 Kate Knowles loved her first yoga class in Liverpool with Jacqui Crescenti, which sparked the seed for further study, with Val McLeod and Janet Irlam on the Wirral. Their classes inspired Kate to undertake further training, qualifying as a British Wheel of Yoga teacher in 2007, having trained with Rosemary Bennett (www.bwy.org.uk).
In 2020 Kate was voted in as the British Wheel of Yoga representative for North Wales.
Kate aims to teach the type of yoga class that she would like to attend. Classes vary from one week to the next, some with an emphasis on dynamic, strength building movements, while other classes are more calming and meditative. There are different themes from week to week, so there is something to suit everyone regardless of their level of experience. Every class concludes with a relaxation to ensure students leave feeling calm, yet energised and ready to deal with the challenges of daily life.
Outside of yoga, Kate enjoys gardening, hiking, swimming, crochet, meeting friends, cinema and reading.
Kate's First Aid training qualifications are always up to date.
Claire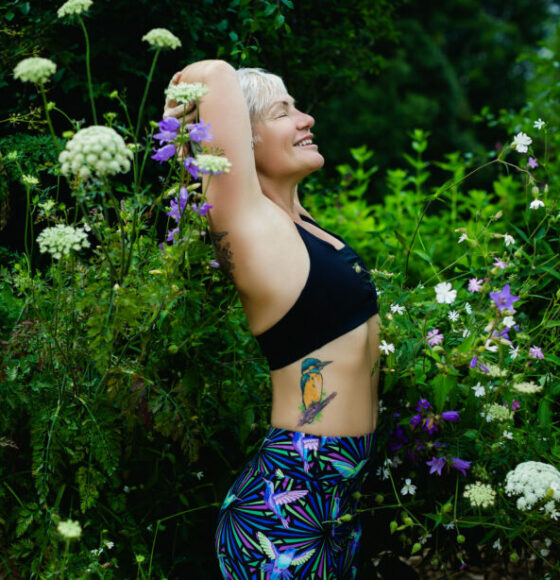 Claire Miller Yoga, based in Eastcote, West London, is passionate about teaching and people. Having raised her family, Claire is able to pursue her love for yoga and share it with others through teaching in various studios across London. She believes in bringing out the best in people, whether that is through group, online or one-on-one sessions. She is passionate about working with the Blind Community, teaching classes for Blind Aid, a charity organization that provides support and services to people with visual impairments.
As well as offering her clients meditations, sound healing and a variety of day & weekend retreats throughout the year.
Prices:
Single en-suite £1150
Twin en-suite £950
If you're interested in joining us please get in touch soon because spaces are limited. Find out more on www.yogawithkate.org and clairemilleryoga.co.uk
Please email me at kateknowles1001@yahoo.co.uk if you'd like to reserve a place.