Sunshine and Self Enquiry Retreat with Carol Macartney
18 May - 25 May 2024
The retreat offers participants the wonderful opportunity to enjoy the relaxed, casual, and uplifting effects of a yoga holiday combined with the stillness and depth of a yoga retreat.
Each day will begin with an early morning Sadhana of meditation and kundalini kriya's, opening the heart and mind in preparation for the asana, completing the morning practice in the spirit of Bhakti yoga, chanting mantras and moving into the day with joy and gratitude.
After brunch there will be plenty of free time to sit by the pool and enjoy the peace of this extraordinary location, take a walk through the forest to the private beach on the lagoon or take a bus ride from the village to the riverside town of Dalyan.
The late afternoon/early evening practice will combine restorative asana, balancing and relaxing pranayama and guided meditations.
There will be one free day to take a boat trip, enjoy other excursions or explore the local area. These can be taken as a group, or spending the day solo is also an option, if preferred.
Carol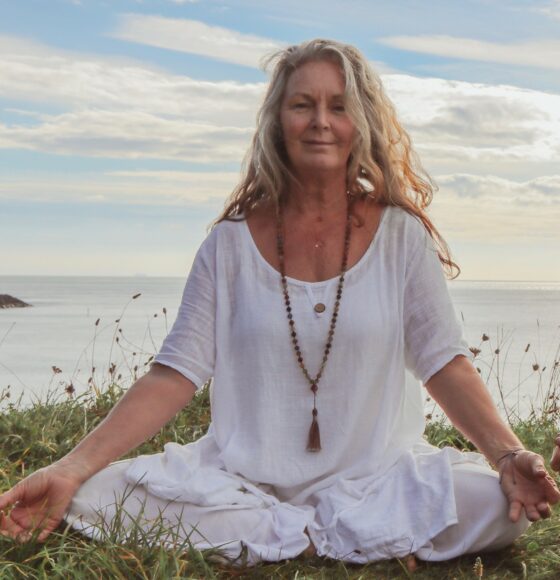 Carol has been teaching yoga for almost thirty years and is a long-established teacher with Huzur Vadisi.
Her journey has taken her through all styles of yoga and although originally trained in the Sivananda style, she embraces elements from Kundalini, Bhakti, Tantra and Advaita Vedanta. Her influences have been many but her guiding love and light has been through her beloved teacher Clive Sheridan. She has an extraordinary love of life, music and dance which is reflected in her teaching.  She has a wonderful way with people and the ability to recognise the individual needs of her students. She lives and teaches on the Isle of Wight, where she offers retreats, workshops and Bespoke Teacher Trainings.
Your Investment
Shared Twin or Double £895.00 pp
Single Occupancy £995.00 pp
All rooms have a forest view
Terms and conditions of booking
A non-refundable deposit of £400 is required to secure your place on the retreat.
The total balance is due eight weeks before the retreat.
Refunds of the deposit or the full fee cannot be made for cancellations.
However, you have the right to transfer your place to another suitable person up to 14 days before departure.
Please make your payment to
Bank Natwest
Carol Macartney Yoga
Acc 49518542
Sort code 54-41-31
Reference Your Name
Once I have confirmed your place on the retreat, it is advisable to book your flight. The travel days are Saturday, and your arrival and departure airport is Dalaman
Insurance
It is a condition of booking that you take out travel insurance as both Huzur Vadisi and Carol Macartney do not refund once payments have been received. Insurance covers most valid reasons for cancellation. It's recommended you take out insurance on booking so you are covered for all eventualities.
Prices Include
7 nights accommodation
2 practice sessions daily (with one practice free day)
Brunch and Dinner each day (with the exception of dining out on the practice free day)
Unlimited fruit, teas and coffee
Prices Exclude
Flights
Transfers from Dalaman airport (transfers can be arranged at around £45 per person return) and take around 25 minutes through picturesque rural back roads
Insurance
Excursions and trips
Treatments
Alcohol and soft drinks
Lunch (delicious, inexpensive lunches are available a short walk away in charming little eateries or packed lunches can be provided for beach days at a small additional cost)
For more information, enquiries or to book please contact Carol at carolmacartneyyoga@gmail.com
Please note…Carol has a new website under construction which is not yet live