Yoga Qigong and Meditation with Paula Malloy
31 Aug - 07 Sep 2024
About the yoga
We practice in nature. Our yoga shala is immersed in nature, creating a wonderful atmosphere conducive to the beauty of yoga & qigong. We forest bathe & practice, as we tune into birdsong and the hum of cicadas while on the yoga mat. The shala is fully equipped, so no need to bring a yoga mat, unless you wish to.
Morning sessions
Meditation, pranayama. An exploration of traditional yoga postures with contemporary movement & mobility practice. Each session ends with relaxation.
Afternoon sessions
Delving into softening practices fusing together qi gong, mellow asana stretches, yoga relaxation / nidra & meditation.
Paula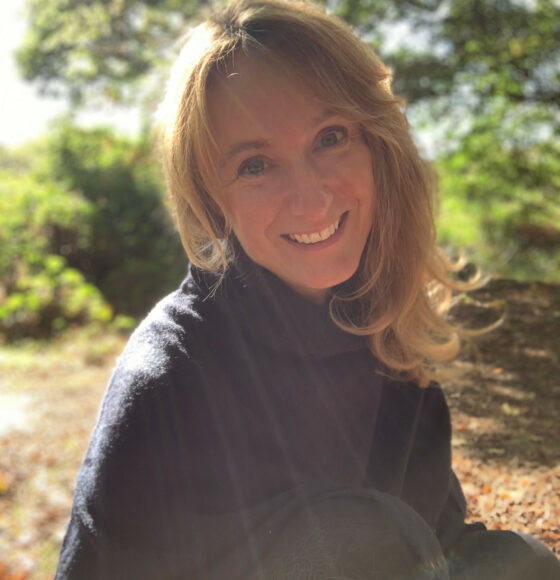 I'm a creative. A thinker. A questioner and social justice seeker. I have followed my passions in life, yoga, qigong and art. I began practicing yoga 25 years ago as weak and inflexible teenager. Within one year of that first class, I could feel that physically and mentally there was a change for me.
Yoga was the missing piece to my individuality and independence, it became my freedom of movement, the stones that my confidence was built on, the foundations of a managing stress and anxieties as well as an important part of my daily routine. The physical and mental benefits of the practice very quickly began to show.
For me, it was 16 years of having a dedicated yoga practice and simply being a 'student' practitioner before I even thought about becoming a teacher. I navigated through the highs and lows of my twenties and thirties, seeking the practice while working as product designer for major high-street blue chip retailers.
After 16 years the natural path for me was to step into a teacher role. Now I am very much a student still but I have the benefit to be able to share my learnings.
I found love in anatomy research, especially the individuality of anatomy, we are all so different, this led me into becoming focused on becoming creative with my yoga sequences and teach with an undogmatic approach.
Creating a yoga & qigong practice that intertwines with my creative has allowed me to be innovates on the mat, designing fun sequences with informative learnings. I wish for my teachings serve the purpose of deepening a connection not only to ourselves, but with the people around us. I believe in people, I believe in the potential people, their movement potential, their kindness, the will and want to cultivating a strong sense of community and togetherness.
But most of all I believe that 'We' the people make the difference.
Investment in your well being
Shared occupancy  £895pp
Single occupancy  £1075pp
Contact Paula for further information on: heykarmayoga@hotmail.com