Huzur Vadisi Yoga Retreat, Turkey
Huzur Vadisi is Turkey's longest established and best-known yoga holiday retreat. Established in 1993, it was the first centre of its kind in Turkey. In a secluded mountain valley, surrounded by pine forest, the yurt accommodation nestles amid olive and fig groves. It is an oasis of peace in natural surroundings, simple and rustic with shared bathroom facilities, yet comfortable and beautifully maintained with all conveniences in the yurts.
At night the valley is dark, revealing all the beauty of the night sky. At full moon it is truly magical to see the forest and valley bathed in moonlight. Huzur Vadisi's setting brings a deep connection with the natural world that immeasurably enhances the benefits of yoga practice.
The combination of great yoga, stunning unspoiled location, welcoming experienced staff and legendary food creates an experience for which teachers and guests have been returning year after year.
Your welcoming and experienced hosts, Ian and Tanfer, the founding partners of Huzur Vadisi, wait to greet you!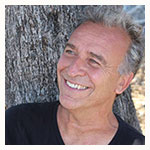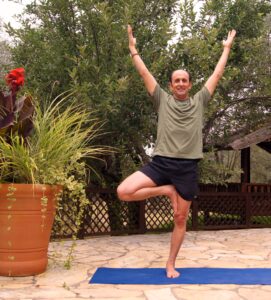 Contact Us for more information on our yoga retreat programme